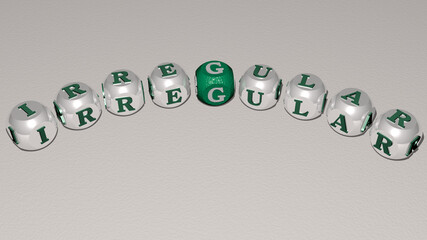 Irregular Verben (Irregular verbs)
Irregular verbs also known as the strong verbs changes their root while conjugating. We have learned this in Verbs. Now let us understand this in detail. Irregular verbs do not follow any particular pattern while conjugating. Each verb changes differently according to the Subject. Let us understand with the help of an example:
lesen (to read): les+en
les is the 'stem' or 'root' of the verb
-en is the ending
Let's see its conjugation:
| | |
| --- | --- |
| | lesen (to read) |
| ich | lese |
| du | liest |
| er/sie/es | liest |
| Wir/Sie | lesen |
| ihr | lest |
| sie (pl.) | lesen |
As we can see, the root of the verb is changed in the 2nd and 3rd person. So, lesen is an irregular verb. Let us see few more irregular verbs and how they are conjugated.
| | | | |
| --- | --- | --- | --- |
| | geben (to give) | fahren (to drive) | sprechen (to speak) |
| ich | gebe | fahre | spreche |
| du | gibst | fährst | sprichst |
| er/sie/es | gibt | fährt | spricht |
| wir | geben | fahren | sprechen |
| Sie | geben | fahren | sprechen |
| ihr | gebt | fährt | sprecht |
| sie (pl.) | geben | fahren | sprechen |