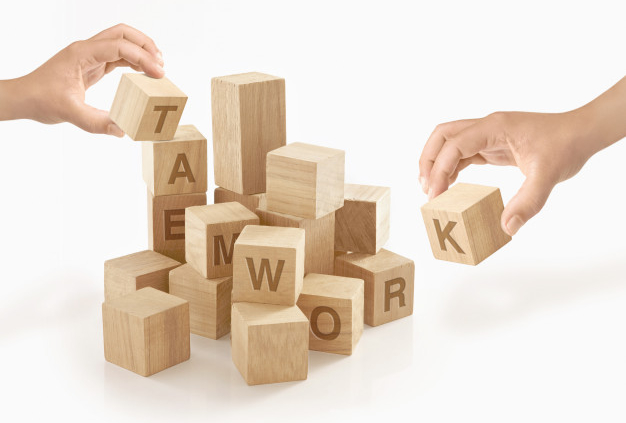 Komposita (Compound words)
In simple words, when two words are joined together to form a new word are called compound words. Like any other language, German language also has a lot of compond words. Sometimes which makes it easy for a person to understand the meaning and sometimes it becomes a lot difficult. We will learn different types of compound words and about their formation.
First, let's take an example:
die Schule + der Lehrer = der Schullehrer
As we can see here, Schule means "School" and Lehrer means "Teacher". After combining these two words it becomes, Schullehrer, i.e. "Schoolteacher"
Now, the important point is that the first word is the (Determinant) always descreibes the second word (Basic word). e.g. , the teacher is a school teacher.
Secondly, the gender is always determined by the second word. e.g., der Lehrer. So, der Schullehrer.
Now we will learn the formation of a compound word:
Formation of a compound word can be in three different forms. Let's look at them.
Noun + Noun :
der Dieb + die Tasche = der Taschendieb
das Leder + die Tasche = die Ledertasche
die Schule + der Hof = der Schulhof
die Pizza + der Bäcker = der Pizzabäcker
die Schule + das Mädchen = die Mädchenschule
Mager + die Milch = die Magermilch (Skimmed milk)
Bunt + die Papier = die Buntpapier (Colored paper)
Klein+ der Garten = der kleingarten (Allotment garden)
Süβ + die Kartoffel = die Süβkartoffel (Sweet potato)
Universal + das Genie = das Universalgenie (Universal genius)
die Schlange + stehen = Schlange stehen (to stand in a queue)
das Tennis + spielen = Tennis spielen (to play Tennis)
das Eis + laufen = Eislaufen (to ice skate)
der Brand + marken = Brandmarken (to brand)
die Hand + haben = Handhaben (to handle/ manage)